◆APEX PREDATOR SERIES SNAKE CIRCLE L/S TEE ◆COLOR BLACK/WHITE/BLACK&YELLOW ◆SIZE M/L/XL ◆INTRODUCTION APEX PREDATOR SERIES 1st APEX PREDATOR "SNAKE ,,. A classic silhouette that creates a heavy and thick feeling with 6oz. The EL REIGN logo bearing the brand name is printed on the front. An intimidating design based on the concept is evenly printed on the back. The right sleeve has an original tag sewn on it A part of the concept is printed on the left sleeve. Double stitching on cuffs and hem The neck rib is a single stitch specification. ◆PRICE ¥8,800+tax
2021.4.3 / PRIVILEGE NAGOYA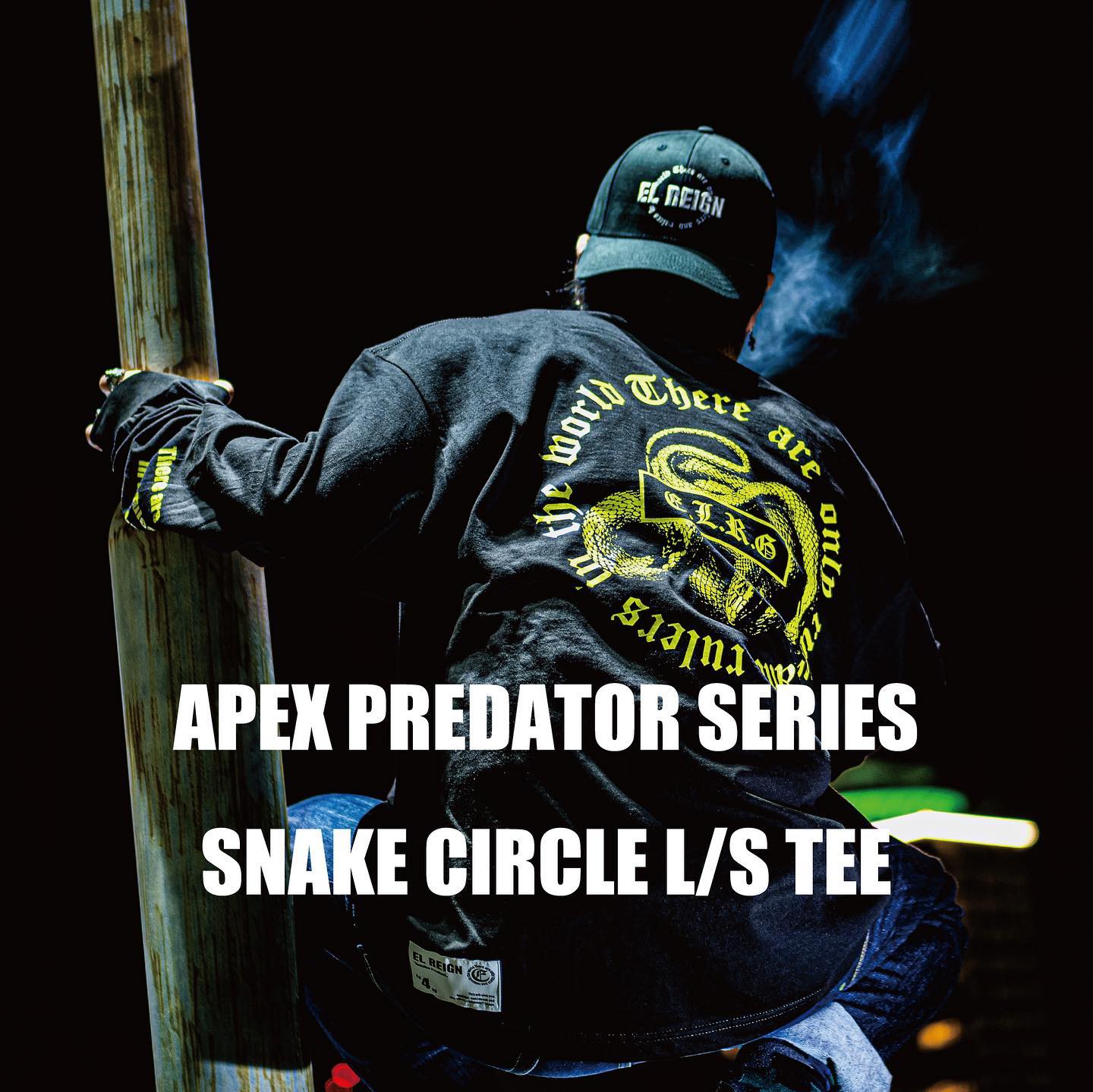 ◆APEX PREDATOR SERIES SNAKE CIRCLE L/S TEE
◆COLOR
BLACK/WHITE/BLACK&YELLOW
◆SIZE
M/L/XL
◆INTRODUCTION
APEX PREDATOR SERIES 1st APEX PREDATOR "SNAKE ,,.
A classic silhouette that creates a heavy and thick feeling with 6oz.
The EL REIGN logo bearing the brand name is printed on the front.
An intimidating design based on the
concept is evenly printed on the back.
The right sleeve has an original tag sewn on it
A part of the concept is printed on the left sleeve.
Double stitching on cuffs and hem
The neck rib is a single stitch specification.
◆PRICE
¥8,800+tax